The Acoustic Ecology Lab is co-directed by Dr. Sabine Feisst (ASU School of Music) and Dr. Garth Paine (ASU School of Arts, Media and Engineering/School of Music). An interdisciplinary endeavor, AELab's team includes affiliate researchers Dr. Sharon Hall and Dr. Kevin McGraw (ASU School of Life Sciences), Dr. Daniel Gilfillan (ASU School of International Letters and Cultures) and community partners Dr. Helen Rowe (McDowell-Sonoran Field Institute), Dr. Jan Schipper (Phoenix Zoo-Arizona Center for Nature Conservation). The research team comprises doctoral scholar Anne-Marie Houy, and graduate and undergraduate students from the School of Arts, Media and Engineering, School of Music, and School of Life Sciences and Barrett the Honors College. Student workers include Garrett Burnett (Web programing and development), Kyle Hoefer (Sound Database Development) and André Maestas (EcoRift Development). AELab hosts interdisciplinary capstone projects related to acoustic ecology and has developed partnerships with national parks, local nature preserves and media technology industries.
Dr. Sabine Feisst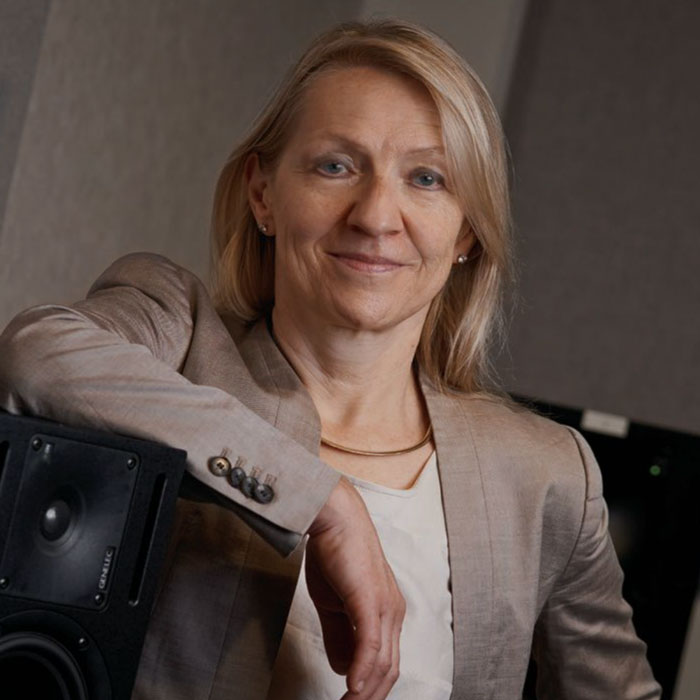 Dr. Sabine Feisst
Co-Director
Sabine Feisst is Professor of Musicology and Senior Sustainability Scholar at Arizona State University's School of Music and Global Institute of Sustainability. Focusing on twentieth and twenty-first century music studies, she published the monographs Der Begriff 'Improvisation' in der neuen Musik (Studio Verlag, 1997) and Schoenberg's New World: The American Years (Oxford 2011) which won the Society for American Music's prestigious Lowens Award for the most outstanding book on American music in 2011 and was called "a pioneering work of revisionist scholarship." In 2014 she was chosen as one of five ASU professors to receive the Defining Edge Research Award in the Humanities and Literature. She also co-authored with Ethan Haimo Schoenberg's Early Correspondence (Oxford 2016). Her research has been supported by German and American government grants and she has served on the National Endowment for the Humanities Fellowship board. Author of over 80 articles in anthologies, journals and reference works and US editor of Contemporary Music Review, she is currently writing a monograph on music inspired by the American Southwest deserts, editing the Oxford Handbook of Ecomusicology, and is general editor with Denise Von Glahn for the Music, Nature, Place book series from Indiana University Press.
Co-Director
Dr. Garth Paine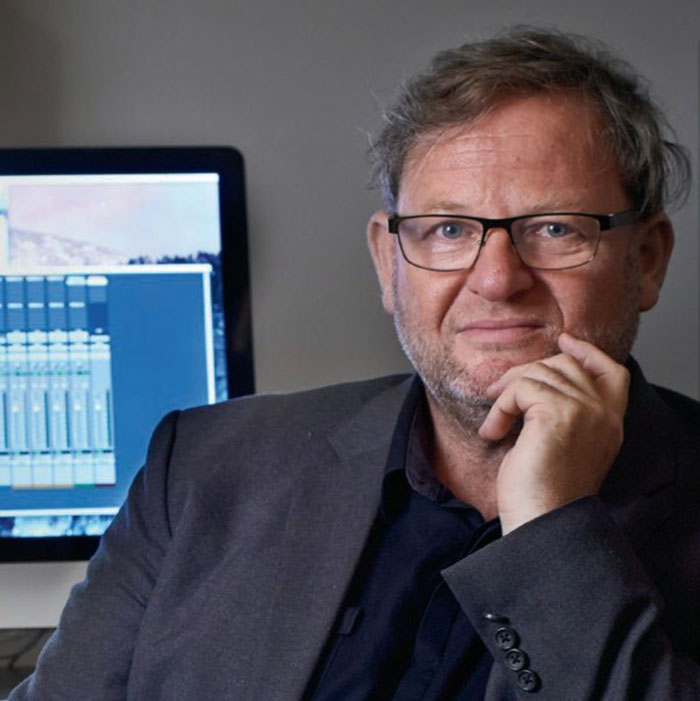 Dr. Garth Paine
Co-Director
Garth Paine, a composer, sound artist, performer and scholar, is Associate Professor in Digital Sound and Interactive Media and Senior Sustainability Scientist at ASU's Schools of Arts, Media and Engineering and Global Institute of Sustainability. He previously taught at DeMontfort University in the UK and the University of Western Sydney where he was the founding director of the Virtual, Interactive, Performance Research Environment (VIPRE). He has made his mark in the international media art scene with experimental compositions, interactive music scores for dance, and new electronic musical interfaces emphasizing human agency and embodiment. He is particularly fascinated with sound as an experiential medium and exhibitable object. This passion has led to interactive responsive environments where the inhabitants' presence and behavior generate the sonic landscape. These works have been exhibited in Australia, New Zealand, Europe, Asia, and North America. He also authored major articles on interactivity in electronic music and media arts in such journals as Organised Sound and essay collections such as The Oxford Handbook of Computer Music. As a composer and performer he often explores the sounds of place and created numerous works concerned with contested places, climate change, environmental degradation and species extinction, Map I, Reeds, MeteoroSonics, Present in a Landscape, Conversation Prelude, Becoming Desert and Forest to name a few. His current focus on acoustic ecology research led to the large-scale Listen(n) Project which centers on the acoustic ecology of deserts in the American Southwest and to a growing number of virtual reality experiences (EcoRift).
Co-Director
André Maestas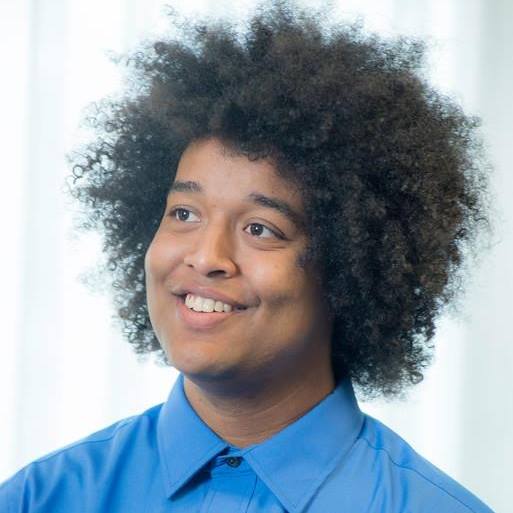 André Maestas
Developer
André Maestas is currently a student in the Digital Culture program of ASU's School of Arts, Media and Engineering and will graduate in May 2017 with a Concentration in Technological Entrepreneurship and a Certificate in Computer Gaming. He specializes in the development of computer games and virtual reality experiences using such leading technologies as Unity and Unreal Engine 4.

André is on the research team of the Acoustic Ecology Lab's Ecorift program and builds Virtual Reality applications for Oculus Rift, iOS and Android platforms.
Developer
Kyle Hoefer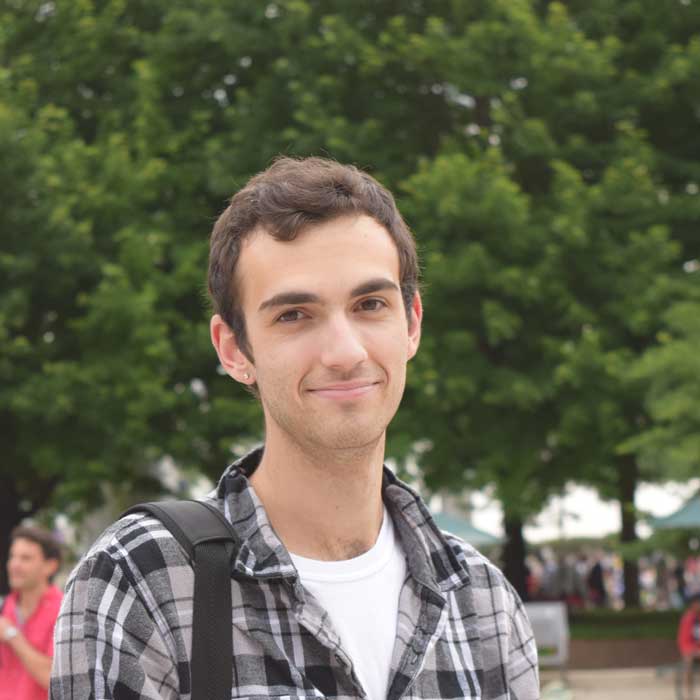 Kyle Hoefer
Developer
Kyle is a 4th year student at Arizona State University working towards graduating with a B.A. in Digital Culture in Spring 2017. He has focused on building digital/physical systems using technology such as virtual reality and binaural sound, raising awareness for contemporary social conflict, and researching solutions to these issues in our current digital age.
Developer
Anne-Marie Shaver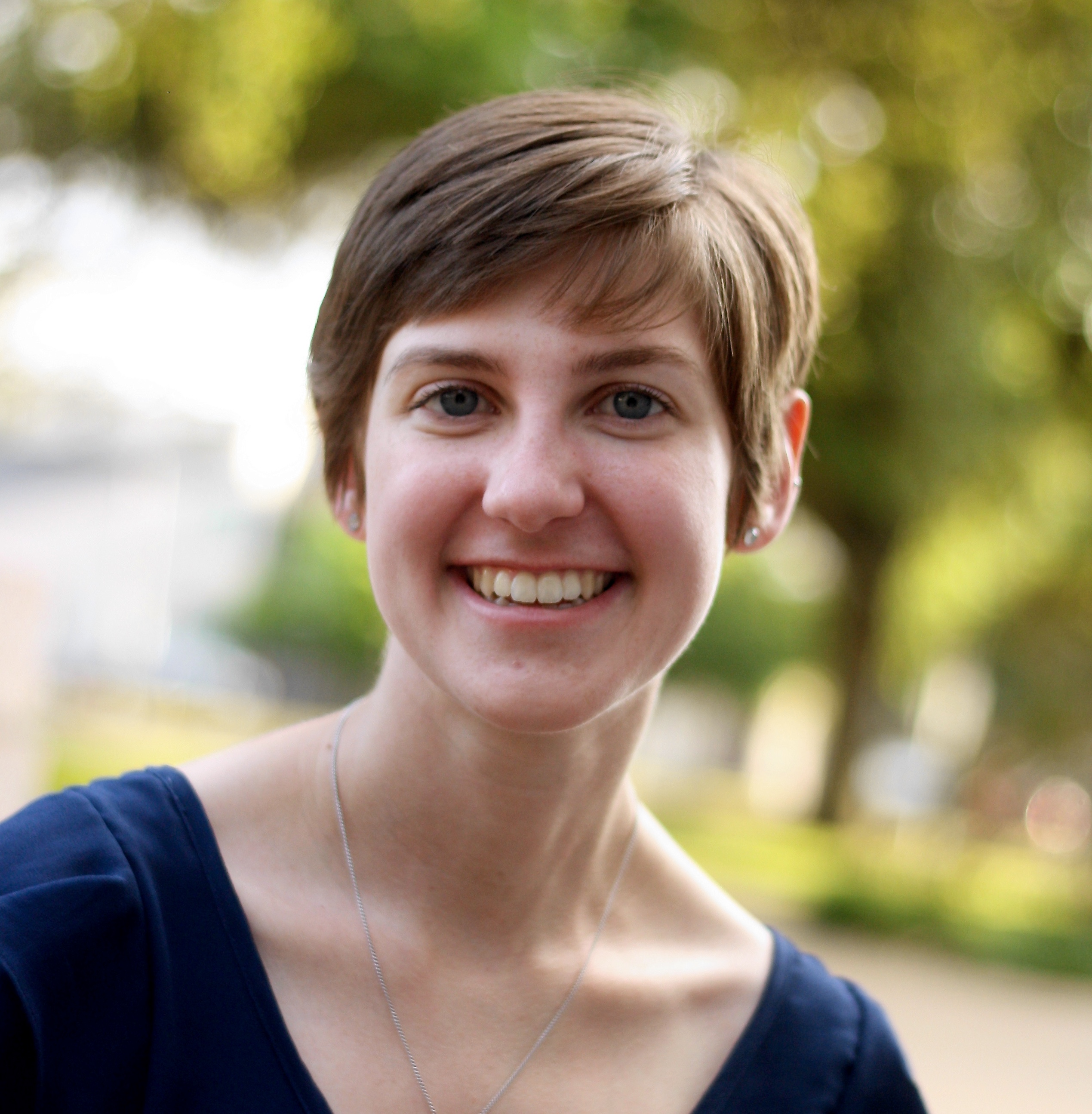 Anne-Marie Shaver
Doctoral Research Student
Anne-Marie is a PhD student in musicology, with an emphasis in ecomusicology. Her research interests include contemporary music, extended flute techniques, and using acoustic ecology to encourage community engagement, increased sonic awareness, and a connection to the environment. Please visit annemariehouy.com for more information.
Doctoral Research Student
Hunter Langenhorst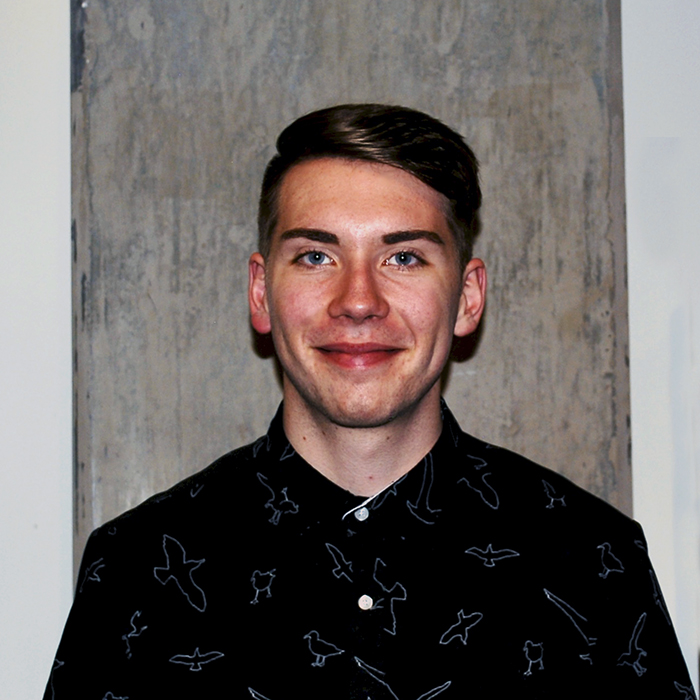 Hunter Langenhorst
Community Engagement and Social Media
Hunter is an undergraduate student in Music and Culture (BA) at Arizona State University. He focuses on songwriting, composition, researching ecomusicology, and encouraging community engagement with sound through regular social media posts and blog-writing.
Community Engagement and Social Media
Garrett Burnett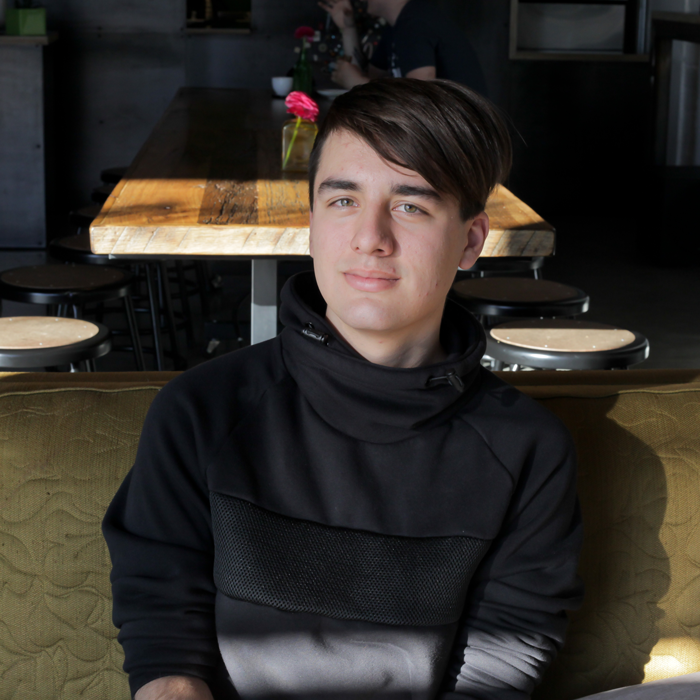 Garrett Burnett
Designer/Developer
Garrett Burnett is an interdisciplinary musician and designer. His work includes music composition, electronic musical interface design and other computational media. In December of 2016, Garrett will graduate with a B.A. in Digital Culture with a Concentration in Media Processing and a B.A. in Interdisciplinary Arts and Performance from Arizona State University.
Designer/Developer
Dr. Abby Aresty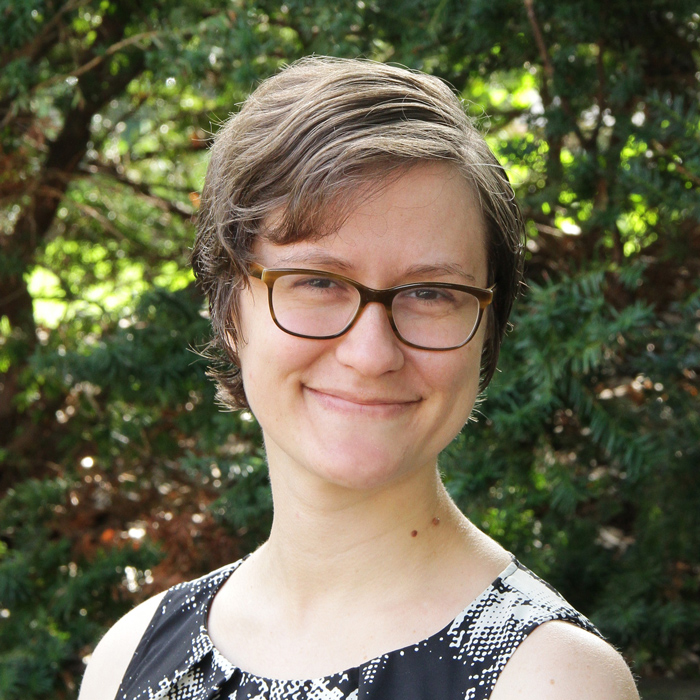 Dr. Abby Aresty
Post-Doctoral Researcher
Dr. Abby Aresty is a composer and sound artist who uses technology to facilitate unexpected interactions between people, the built environment, and the natural world. Aresty's work is rooted in the fields of acoustic ecology, sound art, and electroacoustic composition, and has included concert works, public sound installations, soundwalks, pop-up galleries, multimedia collaborations, biofeedback interfaces, and sound sculptures, including prosthetic listening devices. Themes that permeate her creative work include mindfulness, personal wellbeing, and community and environmental health. Aresty's research also explores the juxtaposition of noise and nature, technology and humanity, and the liminal spaces these juxtapositions create.  Within these frameworks, listening has taken a central role in Aresty's research; her projects are playful, meditative listening interventions that seek to provoke audience reflection on habitual listening practices in contemporary sonic environments.

Aresty's site-specific installations have been featured in local and national news outlets; Paths II: The Music of Trees, a temporary installation in Seattle's Washington Park Arboretum, was featured in an interview with Melissa Block on NPR's All Things Considered, and was hailed as 'otherworldly,' and 'sometimes eerie, sometimes transportingly lovely,' by the Seattle Times.   The Pittsburgh Post-Gazette featured Aresty's ongoing project, Of Earth and Sun, a permanent, site-specific sound installation commissioned by the Phipps Conservatory and Botanical Gardens for the public atrium of the Center for Sustainable Landscapes. Aresty has presented her research nationally and internationally, in conferences including Balance/Unbalance 2015 in Tempe, Arizona, the International Symposium on Electronic Art in Hong Kong in May 2016, and Sonic Environments in Brisbane, Australia, in July 2016. Aresty engages the communities in which she lives and works through soundwalks, public lectures, and participatory events such as her collaborative project, The Listening Laboratory and Spa (LLaS). The LLaS is a participatory pop-up gallery designed to facilitate playful interactions across a broad range of listening modes, reflecting the multifarious roles machines play in contemporary listening practices.

Aresty received her Doctor of Musical Arts degree from the University of Washington in 2012. From 2013-2014, Aresty was a Fellow at the Studio for Creative Inquiry at Carnegie Mellon University, and from 2014-2016, she held the Andrew W. Mellon Postdoctoral Fellowship in Electronic Music and Sound Studies at Grinnell College. Aresty taught at each of these institutions, including courses in music theory and musicianship at the University of Washington, a course in sound art at Carnegie Mellon University, and courses in sound art and electronic music at Grinnell College. In 2016, Aresty joined The Acoustic Ecology Lab at Arizona State University as a postdoctoral scholar for the Fall semester, 2016.

Post-Doctoral Researcher